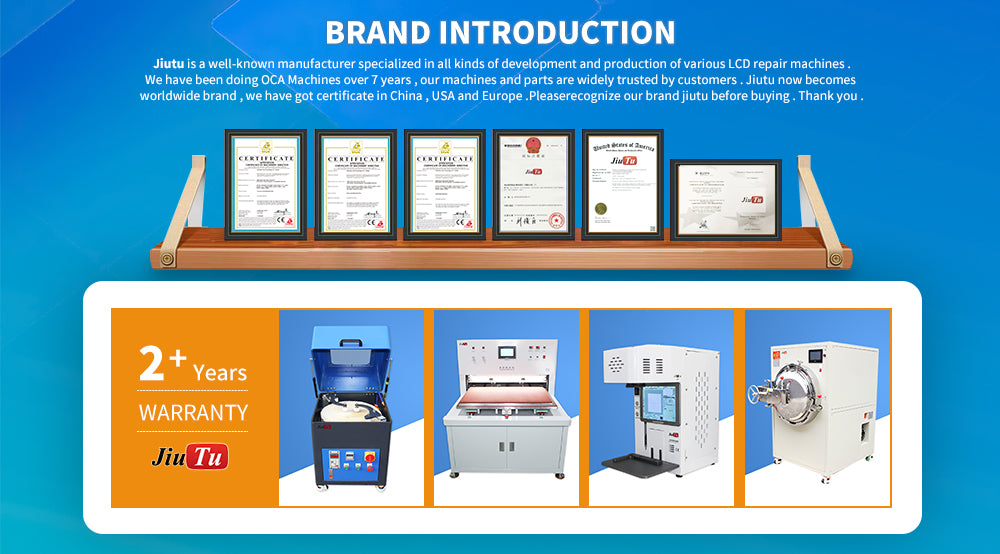 Foil Bonding Laminating Machine

1.2 This equipment is suitable for the lamination process of glass panel and film with size 400*600mm

1.3 Film laminating for 1pcs, the running time is 10~20 seconds, can finish about 1500 pieces in 10 hours.


1.4 Machine Size : 178*100*110cm

Weight:about 420KG
Air source: 4-6Kg/cm2
Power:220V/2000W


1.4 Main parts of the machine :
1. Frame part: sheet metal, aluminum alloy.
2. Operation part: man-machine interface (touch screen).
3. Control part: man-machine interface PLC.4. Pneumatic part: cylinder, solenoid valve, vacuum pump.
4. Fitting parts: rollers, flaps.
1.1 G+F flap laminating machine is used for mobile phone screen OCA glue, functional sheet,
AB glue lamination
Foil Bonding Laminating Machine