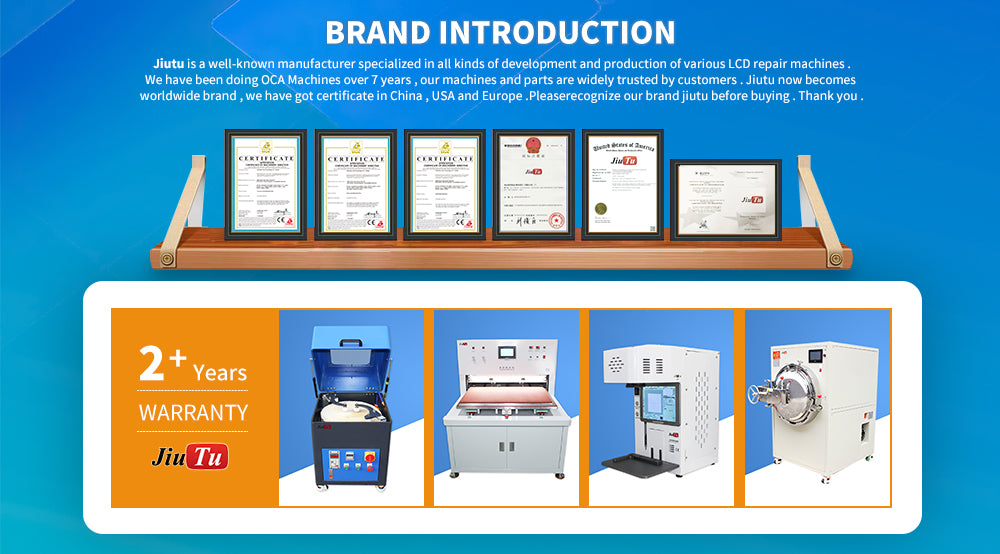 -140 Degree Customized LCD Freezer Separator Machine For Flat and Curved Screen Separation Jiutu
1.Using the latest lcd freezer separation machine technology, high cost performance, less investment return fast.
2.Using compressor technology, really up to minus 150 degrees, to meet the temperature requirements of the LCD separation, suitable for large quantities of separation and processing for the repair shop, repair and processing center and the use in maintenance factory.
LCD Freezer Separator Machine

3.After the compressor reaches the set temperature, the compressor stops working automatically without power consumption.
4.The device base is installed with a universal sliding wheel, which is convenient for transportation and adjustment of the height difference.
LCD Freezer Separator Machine
5.The lid is sealed with a fully closed refrigerator technology, to maintain the temperature of the constant
temperature and rapid cooling. 6.Welcome partner ordering!
| | |
| --- | --- |
| Application | for mobile phone/laptop touch screen |
| Inside size | 180*120*7cm |
| Outside size | 220*160*110cm |
| Temperature range | -140 degree |
| Voltage: | 220V 110V |
| Alarm System | Audible Visible |